My friend Becca of
The Bedrest Chronicles
gave birth to a healthy baby girl on Friday 12/21. Charlotte Eve is lucky to have such a wonderful family to welcome her into this world.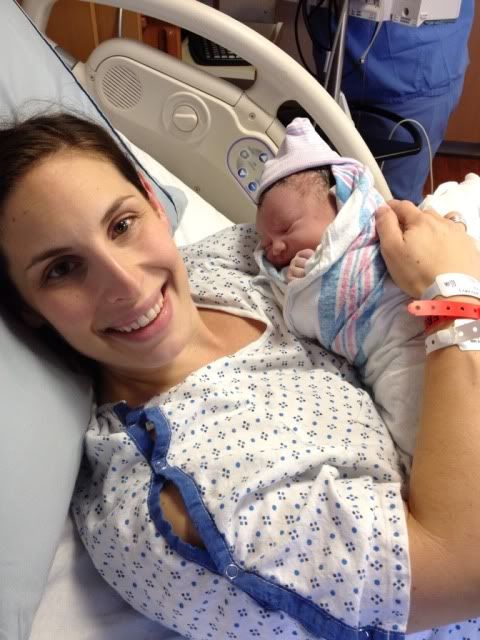 Becca will probably kill me for posting this picture, which her husband texted me about 20 minutes after giving birth, but I think she looks phenomenal!!! Funny story, I text Becca to see if she was still pregnant and this pic was my reply.
Welcome Charlotte! And Congrats to Asher and Ben for becoming big brothers!