While killing time in
Five Below
the other day, I found this funky nail polish that I thought would look great on my toes. The name is what sealed the deal... Jawbreaker.
I put on two coats over bare nail and I like the result. I think it would pop more with either another coat or a white base coat. Anyway, it is fun and summer time is about fun!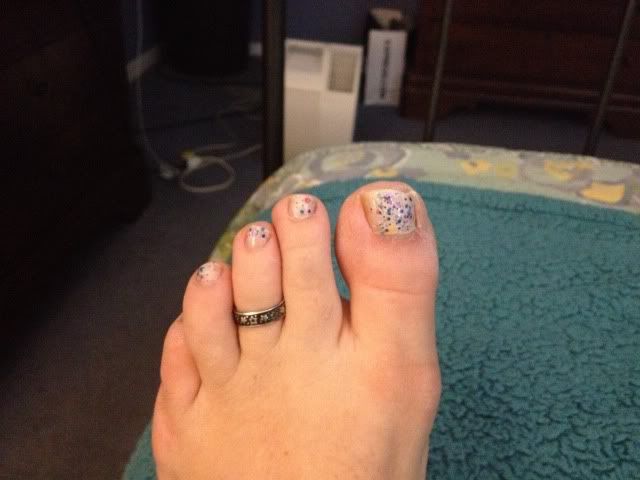 YIKES! I completely need to moisturize my feet!
And for no particular reason, a selfie. I have decided that my best angle is directly overhead... which is to say, a little inconvenient.