I love cannolis. Who doesn't actually? Well I can think of a few people, but that is beside the point. Most people like cannolis and they are a pretty impressive dessert to put in front of your family and guests. Mostly because they seem really complicated to make. But here a secret just between you and me and the Internet... they are really easy to make... if you are willing to cheat a little.
Step 1: Buy the Cannoli Shells (THIS IS THE CHEATING PART)
Step 2: Assemble the Filling
Traditionally, cannolis are filled with a sweetened ricotta cheese. To make the tradiational filling you will need: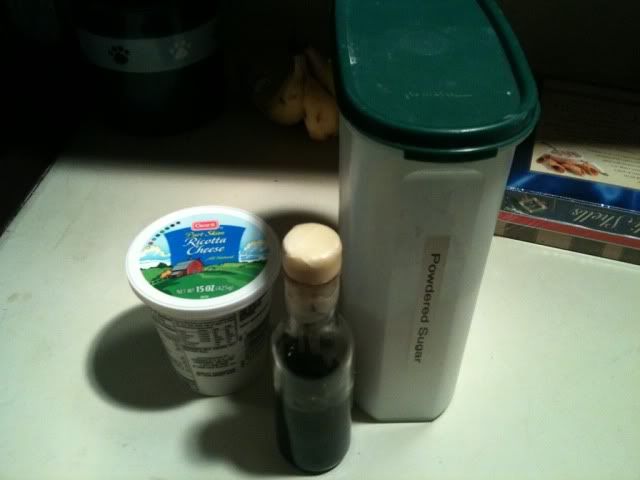 1 12oz container of ricotta cheese (whole milk or part skim is fine)
1/2 cup of sifted powered sugar
1 tsp of vanilla extract
Mix all of the above together with a wisk.
Step 3: Pipe the Filling into the Cannoli Shells
If you don't like the traditional filling you can always fill them with what you do like. You could use whipped cream, ice cream, Cool Whip, the possibilities are endless.