I don't have a mantel so I make a Buffet-scape for every holiday. This is what I concocted for Valentine's Day. I am pretty proud of this buffet-scape since I made all of it for very little $$$.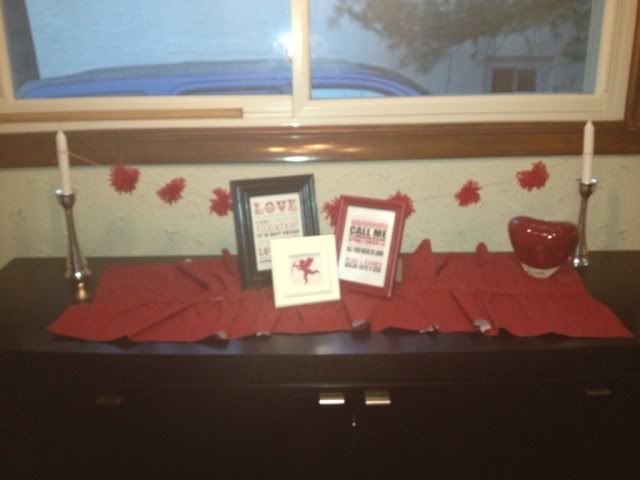 The ruffled runner was made from 3 fat quarters that I picked up from A.C. Moore for $1 a piece.
The 3 frames in the center I found at Goodwill for $2 each and painted them my desired colors.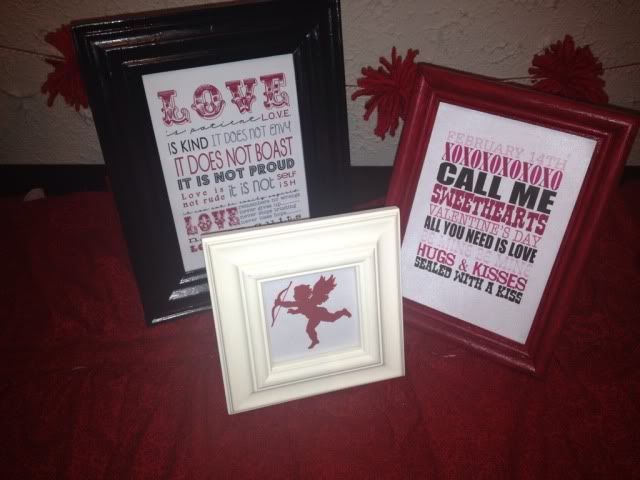 The subway art and cupid silhouette were free printables (I can't remember where I found them though), and the garland I made from yarn and bakers twine I have in the house.
The candles that are holding up the pom pom garland I had already, but they were 75% at Bed, Bath and Beyond when I did buy them a few years ago, and the read glass heart shaped vase I picked up at Goodwill for $4 probably 5 years ago.