On April 5, 2010 some tile fell off the shower in our bathroom and we discovered that we had mold. Time to re-do the bathroom! We were just going to replace the shower enclosure, but then one thing led to the other and we decided that a whole new bathroom would be the best course of action. So, we got some estimates and then we started saving the money. We were working with one contractor for a while but that fell through, so we got more estimates and finally picked a contractor who actually wanted the job. So here we are, more than a year later and the remodel/renovation/gutting began on Monday... I am so excited.
Here are the before shots (after everything had been taken out of the bathroom)
Please notice all the strange built ins on the wall... like the non-functioning stereo...
This plastic has been on the wall for over a year... the white spot is where the tile fell off...
the brown tile is hideous...
Oh yes folks... we had a bidet (or as Nate likes to call it, "the little sink")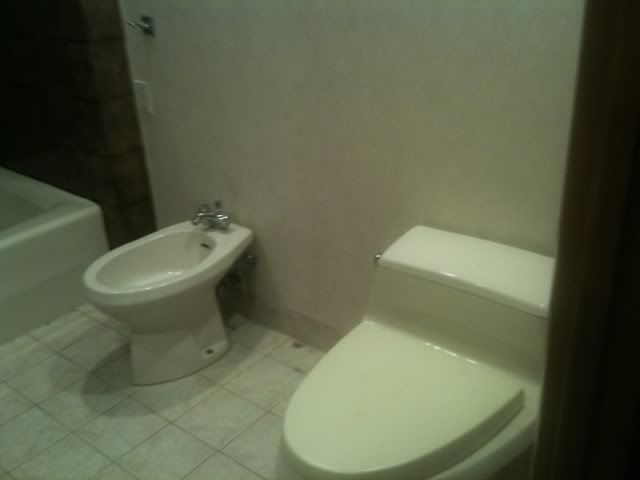 Stay tuned for updates and for the finished product.