Have I mentioned my undying love of all things Muppet? Never, you say... really? Well I do, I love the Muppets... as do most people from my generation I think. The Muppet Show and all the Muppet movies were such an integral part of my childhood, imagine who excited I was when I found out that there is a
new Muppet moving coming out in November
!
I was ever more excited when I actually got to see the trailer for it when we took Nate to see Cars 2. It looks awesome, by the way, and I don't know if I am more excited to see the movie myself or to take Nate to see an
actual
Muppet movie in the theater. Anyway, I am excited about all things Muppet... then I found the Muppet Wiki... seriously... a Muppet Wiki... you can check it out here:
http://muppet.wikia.com/wiki/Muppet_Wiki
It was through the Muppet Wiki that I found out about the Muppet Stars Wars toys which will be released in the fall: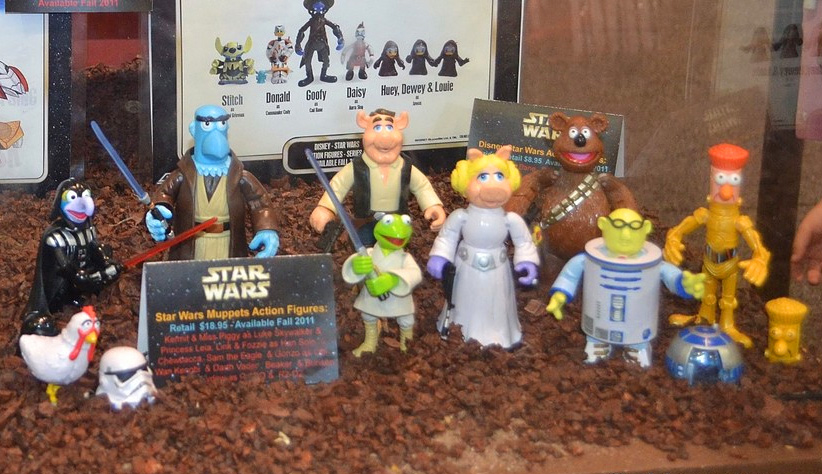 and that OPI will have Muppet themed Nail Polish in stores around Christmas time
I seriously can't wait until November!!!
So, until then I will have to satisfy my Muppet craving with Youtube videos of The Muppet Show. THis is my all time favorite episode, with Alice Cooper as the guest star: