Chalkboard paint is all the rage right now and why not? It is fun to have the power to turn anything into a chalkboard. I decided to hop on the bandwagon and create some chalkboard wall art.
1. I found this, brand new, framed print of Audrey Hepburn at Goodwill for $3. I never intended to hand it as is, but I liked the frame and that was well worth $3.
2. Disassemble the frame. Flip the print over and cover the back with the chalkboard paint according to the directions on the bottle. For me I did 2 coats, let it cure for 24 hours, and then rubbed it with chalk.
3. Create your art. I like the scrabble like affect of our names to building off one another.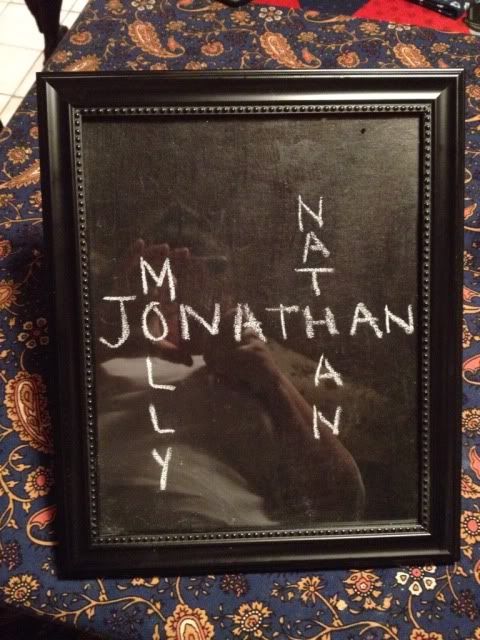 Total spent $10... $3 for the frame and $7 for the chalkboard print.