One of my favorite blogs for creative inspiration is
Infarrantly Creative
. Specifically, I am inspired by her post of organizing measuring cups and spoons which you can read about
here
. I mean seriously, how great does the inside of this cabinet look?
Picture from: http://www.infarrantlycreative.net/2011/08/organizing-measuring-cups-and-spoons.html
I love how this looks, and more importantly how it functions, but I didn't really want to devote a whole lot of time to cutting, painting, screwing, labeling, etc. So, I took the cheaters way out and bought some small Command Hooks at Target, plotted a few lines just to keep things straight, and stuck the hooks on the inside of a cabinet door. Cost was about $6 and the time spent about 10 mintues. And the result?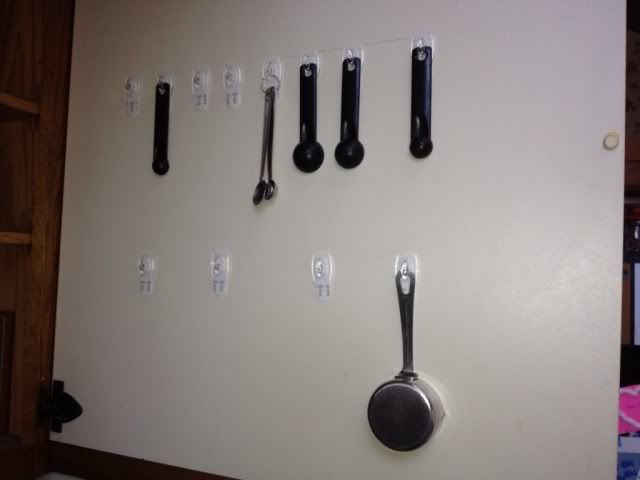 Not nearly as pretty as the Infarrantly Creative version, but just as functional. And if I change my mind... I just pull the hooks off, no muss no fuss!