My aunt held a baby shower for my cousin recently. Although it was her third baby, it had been so long between the second and the third that she had gotten rid of most of her baby thing. It was a small shower, mostly family and a few of my cousin's neighbors. I was in charge of decorations and favors.
My first stop was, where else... Pinterest and boy did I find some cute ideas there. The theme was "nautical" and I was looking to keep it classy and inexpensive, so I decided to go with flowers, and banner for the food table, and a cake banner for, obviously, the cake. I found a printable nautical flag alphabet banner and stung the paper flags in some jute twine that I had. I found some small galvanized buckets at Goodwill that I thought would be perfect for the flowers that I bought (at the produce outlet no less... for $9).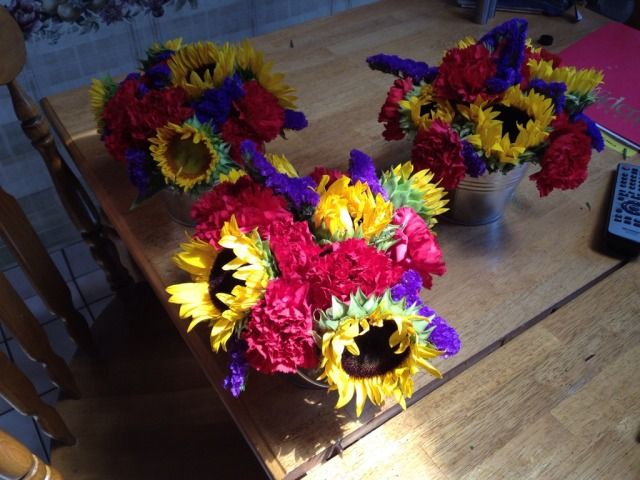 And finally, I whipped up a cute little cake banner with some ribbon scraps, bakers twine, and bamboo skewers.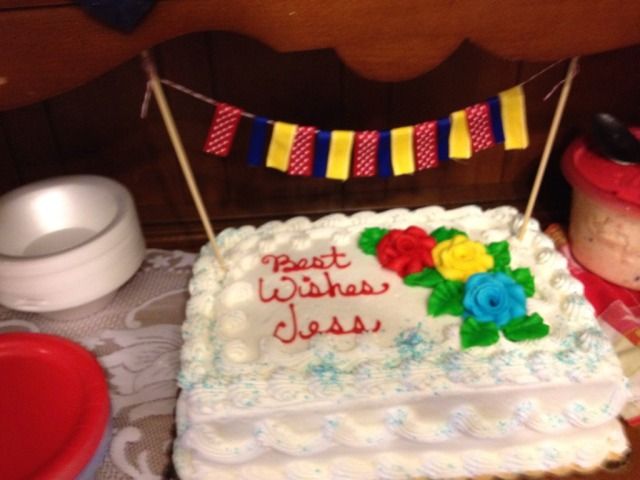 The mama to be was thrilled and I was pleased too.